Address:
Gaustadalléen 21, 0349 Oslo
Area of Expertise:
Gene regulation
Regulatory genomics and epigenomics
Database curation and development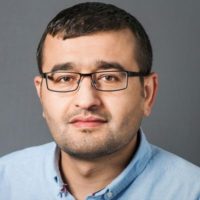 Link to Research Webpage(s):
Link to Tool Webpage(s):
//intervene.readthedocs.io/
//asntech.shinyapps.io/intervene
Link to Resource Webpage(s):
//jaspar.genereg.net/
//jaspar.genereg.net/api/
//asntech.org/dbsuper/
Role in the COST action
Your Role in Working Group(s):
Contribution to the Project
Trainer at GREEKC training hackathon in Lisbon.
Developer for WP2 (JASPAR  //jaspar.genereg.net/).
Help the community in the development of REST interfaces for their resources.